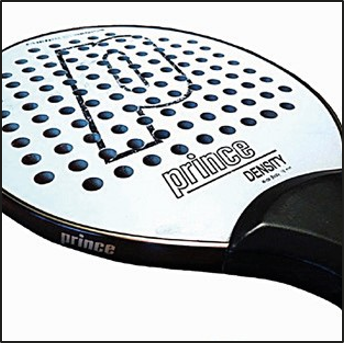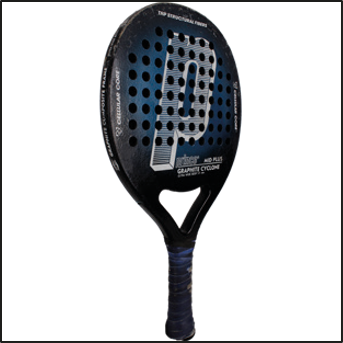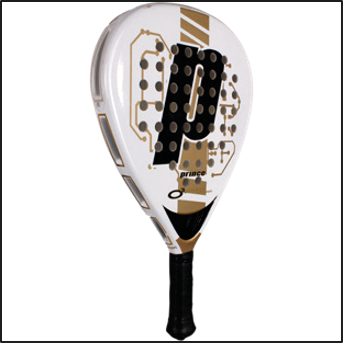 Since the origins in 1969 in Mexico, followed in 1974 in Marbella, padel  evolved as a sport, without major changes on racquets, materials and  technology used on the manufacturing process.
Until 1986. 
When Prince launched its first padel collection, coinciding with the big  success of the sport in Argentina.
Following the innovation spirit of the brand, that has  changed the  sport  of tennis with new technologies, Prince is the brand that have brought  most of the technologies that have allowed padel become the sport it is  now, being the pioneer brand in the use of new materials.
Some of these milestones are, the first polyurethane inyected grip, the first wide body racket with a 16 mm width frame, the first graphite  frame (aluminium was the preferred material), or the first ""celular core"" padel racket (always wood before that).
In 1993, Prince developed a racket with a graphite frame and a very  flexible core, combining elastic materials and memory foams, that provided an unknown control level to date. And the modern era of padel  began until today, being the first racket conceptually equivalent to the  ones used today.
In 2009, Prince developed a full range of padel rackets using the awarded O3 technology, and after that, in 2017, the new AHS technology  brought back the polyurethane inyected grip, now combined with a new  elastomer, obtaining a superb vibration dampening system.
In 2020, Prince reintroduces the awarded Triple Threat technology, providing supreme stabilty, enhanced inertia thanks to the aerodynamic  profile, and the best reinforcement of the whole racket to endure the most intensive use.
The brand continues developing and innovating in padel, offering new  technological solutions that provide new benefits to the most exigent  players.